IGIN is the first of its kind, unique automatic disposable glove wearing in the world.
The system enables the wearer to put on disposable gloves quickly and easily without human contact, thereby optimizing the use in operating theaters and in hospitals in general in several ways:
1. By preventing infection of the outer surface of the glove when donned.
2. By preventing the huge depreciation resulting from currently practiced manual donning.
The system allows complete monitoring and control of usage and alerts on the need for cartridge refilling using a global management software.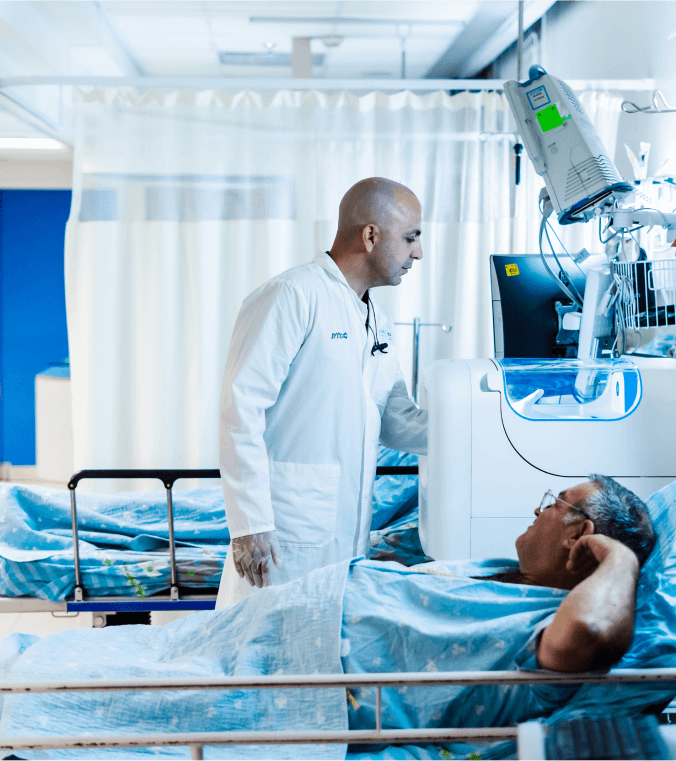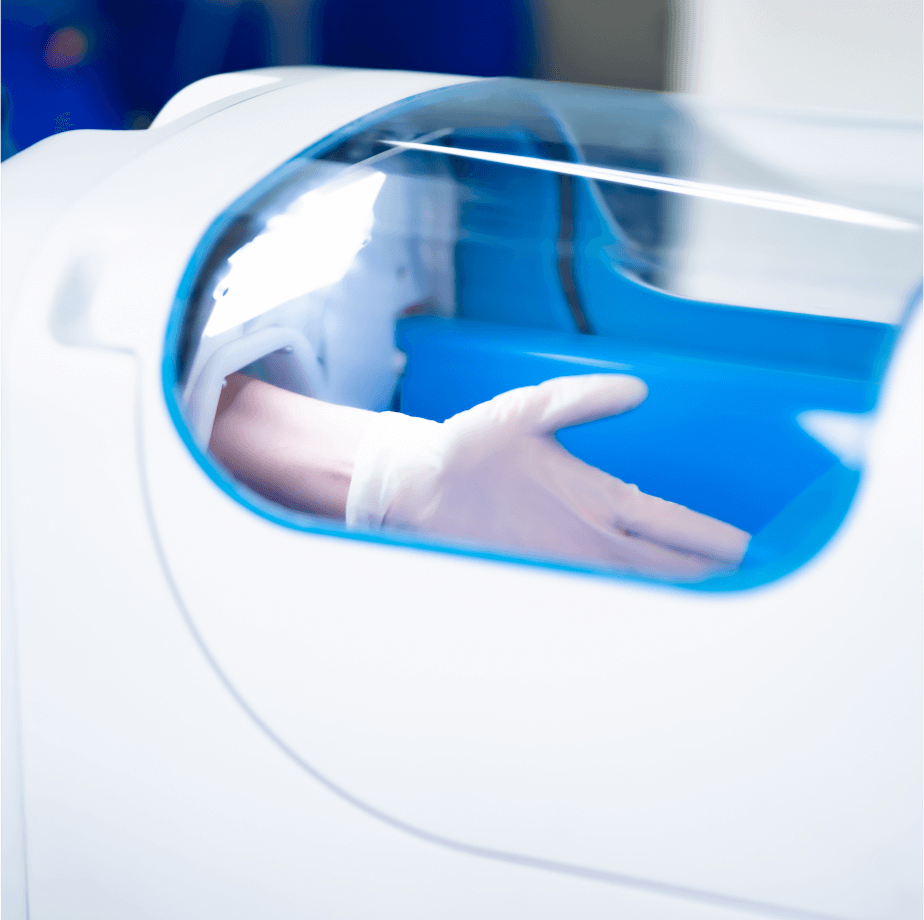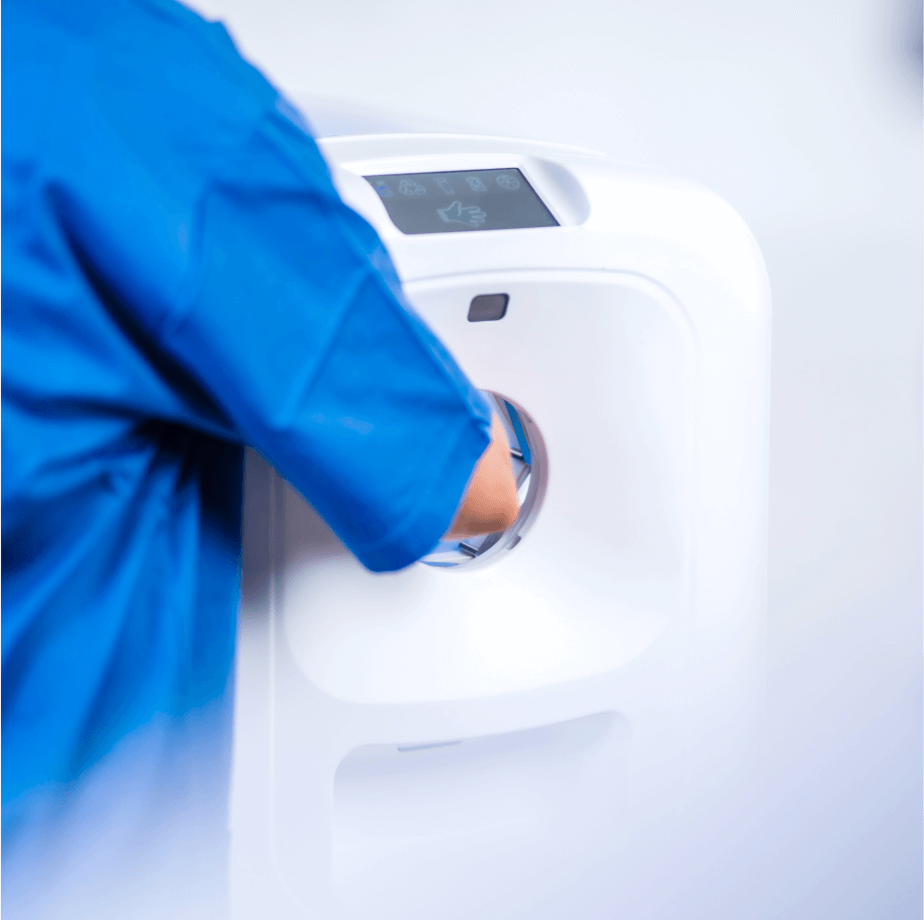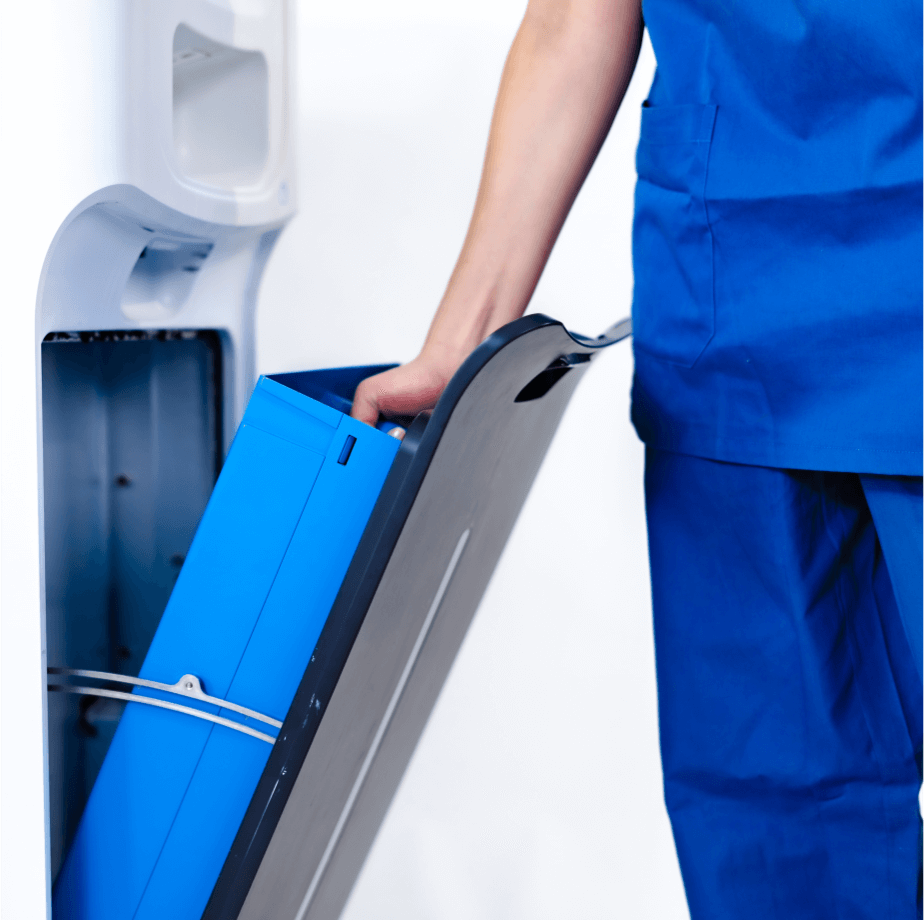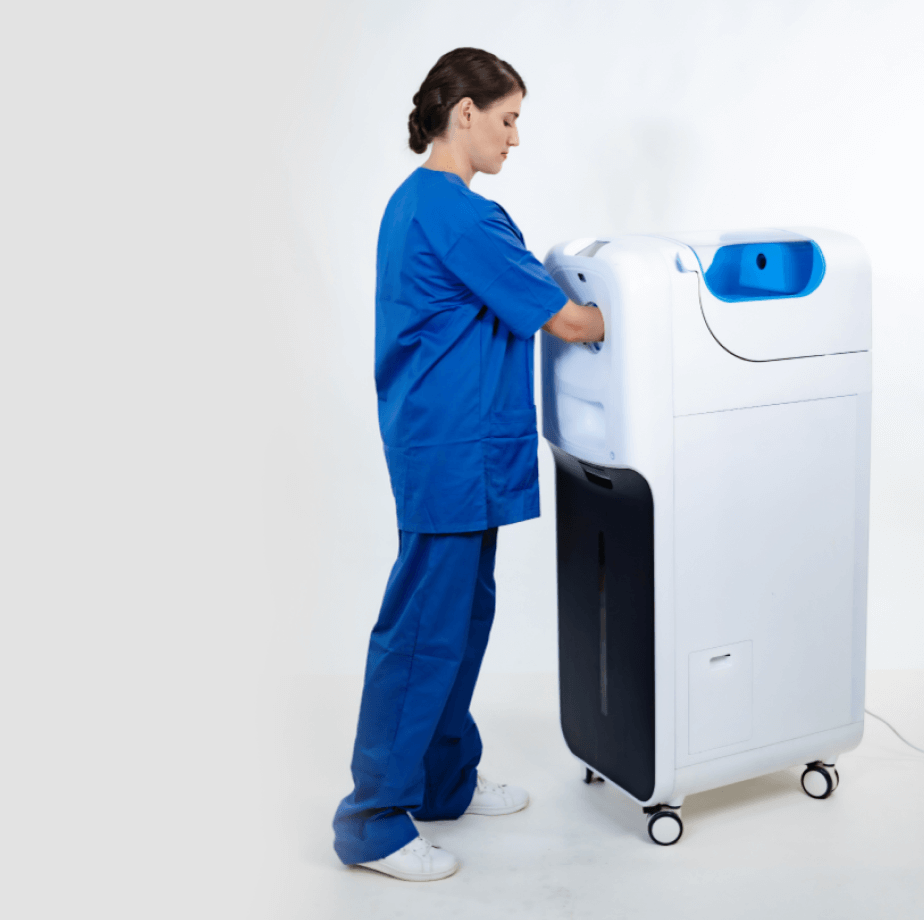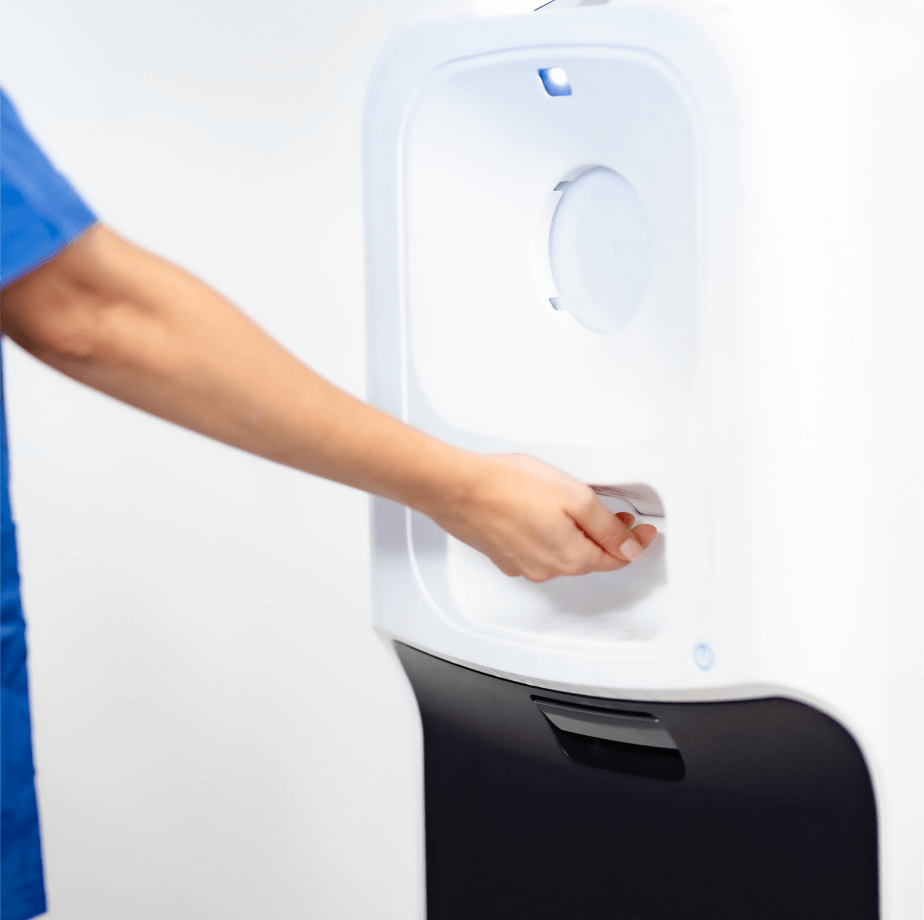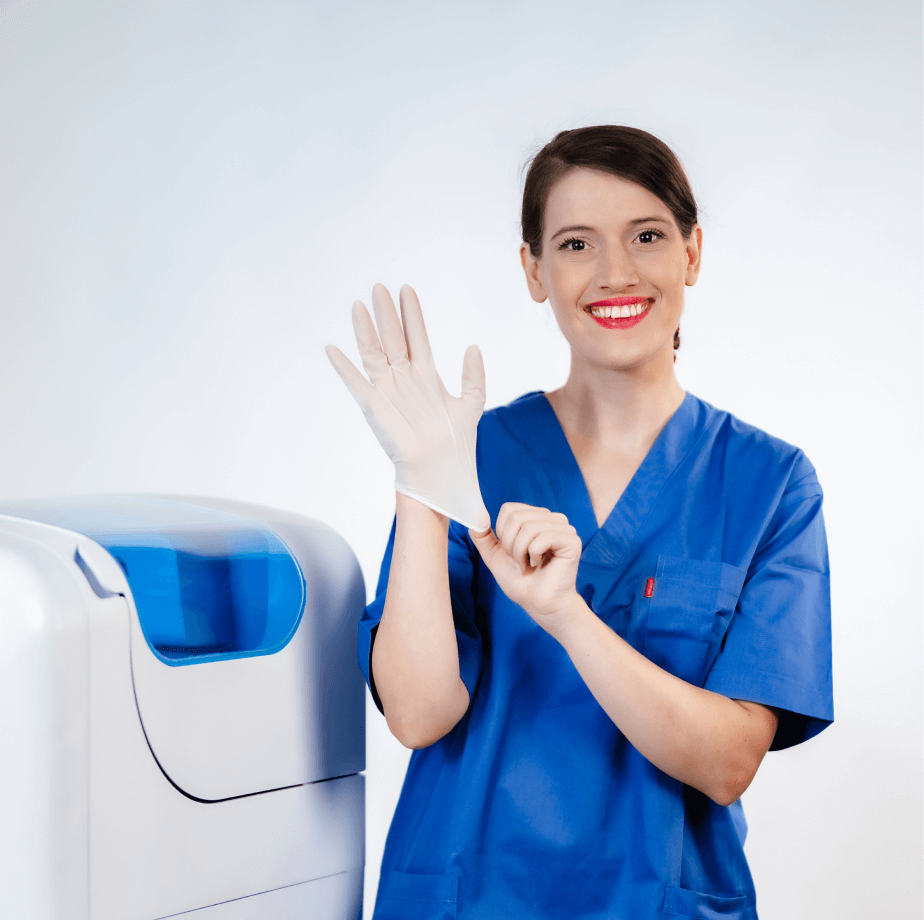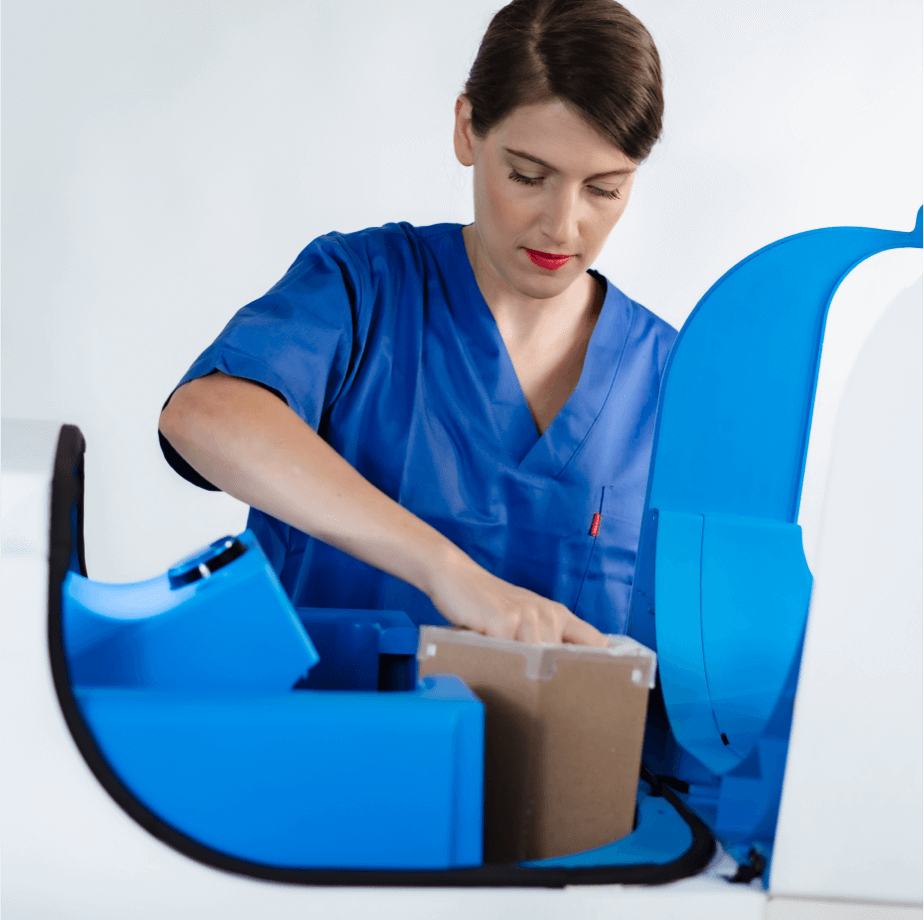 The Geomatrix Group developed and designed the product in collaboration with the designer Dorian. The development work was performed in response to several key challenges:
Ergonomic adaptation to the glove's flexible structure
Loading speed of gloves into the cartridge for donning within a few seconds
Consideration of ease of use and high reliability
Complete automation advanced design
Support for storage of 500 gloves ready for use
Advanced monitoring and control software
The system includes motors, pumps, electronic circuits and controls, a touch screen and a wide range of sensors, while all the disciplines, including mechanics, electronics and software were developed at our company.
From the development phase, emphasis was given to rapid and effective production technologies that would enable manufacture of the core mechanisms of the machine within short schedules.
During the development, several prototypes were created using 3D printing, with a wide range of materials, some of which we manufactured in-house.
Preparation for production and actual production are done with the Group's partner factories worldwide.
CAPITAL RAISING
AND FINANCING
The Geomatrix Group represented the entrepreneurs with investors abroad that became, alongside the Group, additional investors in the project.