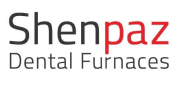 A system for the manufacturing of dental implants using advanced technology
The system includes a complete monitoring and control system throughout the manufacturing process and display of data in real time on a touch screen that is easy and accessible to operate.
Development of the product was done by the company's engineers based on the specification of requirements provided by the company.
The company's engineers developed several new versions of the company products over a 3-year period, and created a new generation of dental products
Performed by the parent company factories accompanied by the company's engineers, this series of products is manufactured and marketed worldwide.